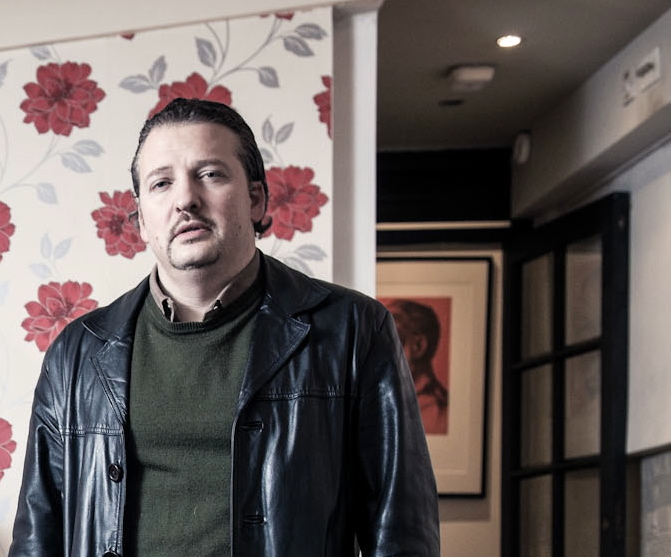 Nick Taussig is the author of three critically acclaimed novels: Love and Mayhem, Don Don and Gorilla Guerrilla. He has recently completed his fourth, The Distinguished Assassin, which is out now.
Marcel Berlins, writing in The Times, described The Distinguished Assassin as "gripping, passionate, political and emotional." Love and Mayhem was described by Alain de Botton as "full of insight and genuine innovation in form and content…capturing brilliantly all the nuances of passion." Matt Munday of The Sunday Times referred to Don Don as "a great book." While Gorilla Guerrilla, according to Natasha Harding of The Sun, is a "thought-provoking tale…beautifully told."
He is also a film producer. His recent credits include producer of Jane Preston's Gascoigne, Ron Scalpello's Offender and Nirpal Bhogal's Sket (Official Selection at the 55th BFI London Film Festival with two award nominations), and executive producer of Ben Drew aka Plan B's highly praised BIFA-nominated debut feature iLL Manors and the BAFTA-nominated documentary film Taking Liberties. His second novel, Don Don, is currently being adapted for the screen by the team behind Bronson (Grand Jury Prize Nomination Sundance 2009). At the beginning of 2013, he set up Salon Pictures with fellow producer Paul Van Carter.
Before his career in book and film, Nick studied literature and philosophy at Durham University, where he obtained a First, then went on to acquire a Master's in Russian literature from the UCL School of Slavonic and East European Studies.
He is also co-founder of Mtaala Foundation, an education partnership and sponsorship programme to create and support a school for vulnerable children and at-risk youth in Uganda; and a trustee of Harrison's Fund, which fights Duchenne muscular dystrophy, getting as much money as possible into the hands of the world's best researchers, who are working to find a cure for this horrible disease.
To read a recent interview with Nick, click here.
To get in touch with Nick, please utilise the following contact form.