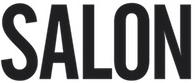 Nick Taussig is a founding partner of Salon Pictures.
Award-winning producers Nick Taussig and Paul Van Carter founded Salon in 2013, a film finance & production firm with a focus on exceptional material. Salon is committed to a close creative relationship with talent, to develop and produce a portfolio of intelligent and unique films, and manage this library in the marketplace. Chris Reynolds joined Salon in 2015 as Commercial Director, to negotiate core investment and manage a portfolio of investment models. While Ian Berg joined Salon in 2017 as Executive Director, to oversee the growth, process and diversification of the company. Most recently, Annabel Wigoder has joined as Development & Production Executive across Salon's entire slate.
At Salon, Paul and Nick have produced the features Churchill, My Name is Lenny, and Lek & The Dogs; and the documentaries McQueen, Breaking Habits, Gascoigne, The Challenge, The Guv'nor, and The Iconoclast. Chris has served as executive producer on all these films, and Ian on several. Previously, Nick and Paul produced the films Offender, Anuvahood, Sket, and Shank. Salon has a successful track record of collaboration with first class international partners, including Lionsgate, Entertainment One, Embankment, UGC, Cohen Media Group, Silver Reel and Union Patriot Capital.