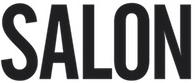 Nick Taussig is a founding partner of Salon Pictures.
Founded in 2013 by Nick Taussig and Paul Van Carter, Salon has produced the documentaries GASCOIGNE, THE GUV'NOR and THE ICONOCLAST, as well as award-winning THE CHALLENGE. It is currently shooting the feature documentaries McQUEEN and BREAKING HABITS.
In 2016 it completed photography on CHURCHILL (starring Brian Cox, Miranda Richardson and John Slattery) and MY NAME IS LENNY (starring Josh Helman, Michael Bisping and Sir John Hurt), both set for theatrical release this year through Lions Gate, and has just delivered LEK & THE DOGS for distribution through the BFI. It is about to enter production on BOWIE.
The company focuses on exceptional writing and performance – maintained by close creative relationships with outstanding talent – and with a keen eye for developing and producing entertainment for specific targeted audiences in the market. 
Salon has a successful track record of collaboration with first class international partners, including Lions Gate, Entertainment One, Embankment Films, Cohen Media Group, UGC, Silver Reel and Union Patriot Capital.