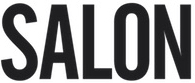 Nick Taussig is a founding partner of Salon Pictures.
Salon is a dynamic, modern day, multi disciplinary Creator and Producer of Feature Film, Documentary, TV and Branded Content.
Award-winning and BAFTA-nominated producers Nick Taussig and Paul Van Carter founded Salon in 2013. With a focus on exceptional material, Salon is committed to a close creative relationship with talent, to develop and produce a portfolio of intelligent, unique films and documentaries, and manage this library in the marketplace.
Salon's productions include the feature films, Churchill, My Name is Lenny and Lek & The Dogs; short films, Shemira and In The Blackout; and feature documentaries, McQueen, Chasing Perfect, The Spy Who Fell To Earth, Breaking Habits, Fred, The Guv'nor, The Iconoclast, Gascoigne,  Surrender and The Challenge. 
Salon has recently produced series pilot Dinner With Friends for Will Smith and Overbrook Entertainment, and its first branded content series The Art of Craft. In addition, it has been commissioned by  Facebook, Unilever, Simba, Rude Health, Selina and Majorel to produce content. This year, Salon has secured its first TV drama series development commission, Glue, with Channel 4.
In 2017, Annabel Wigoder joined Salon as Head of Development across film & television. Ian Berg sits on the board as Executive Director to oversee the growth, process and diversification of the company. In 2019, Abid Majid joined as Executive Producer & Strategy Advisor.
Salon has a successful track record of collaboration and continued relations with first class international partners, including Lions Gate Films, Universal Pictures, Entertainment One, Bleecker Street, Embankment Films, Film Constellation, Independent Film Company, Cohen Media Group, Silver Reel, Head Gear Films, Quickfire Films, Piccadilly Pictures, Creativity Capital and Union Patriot Capital. Headquartered in London, the company has a presence at all major international film markets.
Salon's latest production, Stardust, a feature film which chronicles the young David Bowie's first visit to the US in 1971, a trip that inspired the invention of his iconic alter ego Ziggy Stardust, had its world premiere at Tribeca 2020 and is set for global release in November. It is also in postproduction on the feature documentary Audrey, about the life & work of Hollywood and fashion icon Audrey Hepburn; and A Space in Time, a candid, lyrical, intimate portrait of one family's struggle to transcend a merciless disease. Its latest feature documentary, The Spy Who Fell To Earth, is on Netflix.
2018 saw the market premiere of Breaking Habits (Cannes Film Festival), and Fred (CPH:DOX and EEFF), with the international theatrical release of the critically acclaimed, double BAFTA-nominee McQueen, which has sold all world territories and saw its world premiere at the Tribeca Film Festival 2018. In 2017 Salon made a global theatrical rollout of Churchill, and festival premiered My Name is Lenny (East End Film Festival), Lek & The Dogs (BFI London Film Festival), The Iconoclast (DOC NYC), and Surrender (Roma Europa) ahead of their commercial rollouts.