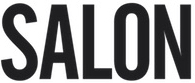 Nick Taussig is a founding partner of Salon Pictures.
SALON is a multi award-winning, BAFTA-nominated film and documentary production company. 
With a focus on exceptional material, a passion for storytelling and a commitment to creative excellence, Salon develops and produces premium, authentic and distinctive films, documentaries and series.
Salon's recent feature productions include: This Is Joan Collins, an epic biographical portrait, told from the ringside, as Joan narrates her own rollercoaster life story of seven decades in Hollywood, for the BBC and BritBox; Stardust, which chronicles the young David Bowie's first visit to America in 1971 – a trip that inspired the invention of his iconic alter ego Ziggy Stardust – world premiered at Tribeca, and was distributed in the U.S. through IFC Films, followed by a global rollout; Audrey, about the life & work of Hollywood and fashion icon Audrey Hepburn, released internationally through Universal Pictures and by Netflix in the U.S.; Lioness, a biographical portrait for Amazon, of Nicola Adams OBE, the double Olympic and WBO female boxing champion, and the first woman to ever represent England in boxing; Killing Escobar, for the BBC and Peacock, telling the true story of the Scottish mercenary hired to kill the world's most notorious drug lord, Pablo Escobar; Missile from the East, for Sky and Crackle, the tale of East German motorcycle racer Ernst Degner, who, at the height of the Cold War and on the cusp of achieving his life ambition to win the world championship, fled East Germany with his family in a heart-stopping escape never-before-told; and A Space in Time, a candid, lyrical, intimate portrait of one family's struggle to transcend a merciless disease, supported by the BFI and released in cinemas by Bohemia Media.
Salon is currently in production on four feature documentaries: Call Me Kate, a portrait of Katharine 'Kate' Hepburn, the legendary actor from Hollywood's Golden Age, for Netflix and Sky; Charlie Mackesy: Creator of "The Boy, the Mole, the Fox and the Horse", for the BBC; Silver Servers, the uplifting story of four "Super Senior" tennis players, including the oldest competing tennis player in the world, Leonid Stanislavsky, as they descend on the latest International Tennis Federation Senior World Championship; and A Violent Man, which explores the lives of two men, as they attempt to overcome their childhood trauma, renounce violence and lead better lives.
It has recently completed The Night Caller, a four-part true crime documentary series for Sky, Sundance Now and Stan, depicting and exploring a killer's harrowing legacy – of tragedy, grief, responsibility and redemption – as seen through the eyes of a filmmaker returning to his childhood home, Perth, and spending time with those closest to the killer and his victims, whose lives he altered irrevocably.
Salon works with all the world's leading streamers, distributors and broadcasters, including Netflix, Amazon, Apple, NBCUniversal/Peacock, Warner Discovery, Sony/Crackle, Sundance Now, Lionsgate, Sky and the BBC. Headquartered in London, the company has a presence at all major international film and documentary markets.
Salon's other productions include the feature films, Churchill, My Name is Lenny and Lek & The Dogs; short films, Shemira and In The Blackout; and feature documentaries, McQueen, Chasing Perfect, The Spy Who Fell To Earth, Breaking Habits, Fred, The Guv'nor, The Iconoclast, Gascoigne, Surrender and The Challenge. 
In 2017, Annabel Wigoder joined Salon as Head of Development across film & television. Ian Berg sits on the board as Executive Director to oversee the growth, process and diversification of the company. In 2020, Abid Majid joined as Executive Producer & Strategy Advisor. And most recently, Malcolm Neaum has joined as Head of Unscripted and Riccardo Servini as Head of Scripted.
Salon is currently developing a number of projects, which seek to embrace disability on screen. Not only is it keen to change the narrative around disability — too often viewed through the lens of tragedy and pity — but is also keen to tell more stories with disabled subjects in front of the camera and disabled crew behind it.