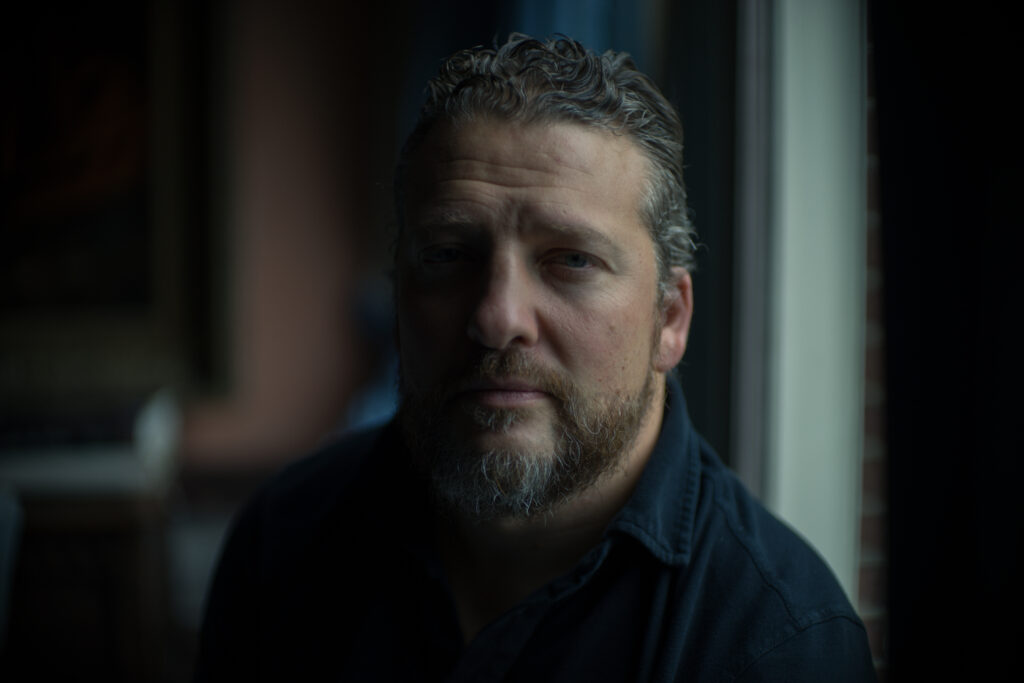 Nick Taussig is the author of four novels: Love and Mayhem, Don Don, Gorilla Guerrilla and The Distinguished Assassin. He has also written for a number of publications including The Guardian, The Independent and The Huffington Post.
Marcel Berlins, writing in The Times, called The Distinguished Assassin "gripping, passionate, political and emotional." Love and Mayhem was described by Alain de Botton as "full of insight and genuine innovation in form and content…capturing brilliantly all the nuances of passion." Matt Munday of The Sunday Times referred to Don Don as "a great book." While Gorilla Guerrilla, according to Natasha Harding of The Sun, is a "thought-provoking tale…beautifully told."
He is also a film producer. His credits include producer of the BAFTA-winning Killing Escobar (dir. David Whitney), Stardust (dir. Gabriel Range), Audrey (dir. Helena Coan), the double BAFTA-nominated McQueen (dir. Ian Bonhote & Peter Ettedgui), Churchill (dir. Jonathan Teplitzky), and Lek and the Dogs (dir. Andrew Kotting). His latest productions are the BAFTA-nominated Charlie Mackesy: The Boy, the Mole, the Fox, the Horse and Me (dir. Clare Sturges) and Call Me Kate (dir. Lorna Tucker). He is currently producing Dwarf Story.
Nick has recently directed, with Riccardo Servini, A Space in Time, a feature documentary response to the diagnosis of his two sons, Theo and Oskar, with Duchenne muscular dystrophy, a fatal muscle wasting disease. Supported by the BFI, it was released in cinemas by Bohemia Media, and Grierson nominated in 2022 for Best Single Documentary. His latest documentary currently in production is Violent Men, a study of male violence.
Before his career in book and film, Nick studied literature and philosophy at Durham University, where he obtained a First, then went on to acquire a Master's in Russian literature from the UCL School of Slavonic and East European Studies.
He is co-founder of Mtaala Foundation, an education partnership and sponsorship programme to create and support a school for vulnerable children and at-risk youth in Uganda; and a trustee of Harrison's Fund, which fights Duchenne muscular dystrophy, getting as much money as possible into the hands of the world's best researchers, who are working to find a cure for this fatal genetic disease. Nick is now also an ambassador for Just Stop Oil.
His blog can be read here.
To get in touch with Nick, please utilise the following contact form.